Factory relocation, generally speaking, is an enterprise to meet various production needs, so it needs to change or expand the geographical location of enterprise operation, office space, production workshop and so on.
Before general enterprises plant relocation, it is better to find a professional transportation company in advance, to move some moving companies are good at help chemical plant, for example, some are good at helping machinery factory move, in the face of different enterprises, transport companies need to send the vehicle is not the same, the service personnel is not the same.

We zhejiang xu yong handling co., LTD., specializing in decades factory relocation service, help each year hundreds of all walks of life in large, medium and small enterprises to carry out factory relocation, basic can achieve high efficiency, nondestructive and security to help customers complete the relocation project.
In the process of relocation, we believe in the principle of safety first and customer first, serving customers wholeheartedly. From the early stage equipment dismantling, packaging, loading, transportation, to the late unloading, positioning, installation, commissioning, can be in accordance with customer requirements, a one-stop service.
Our service process: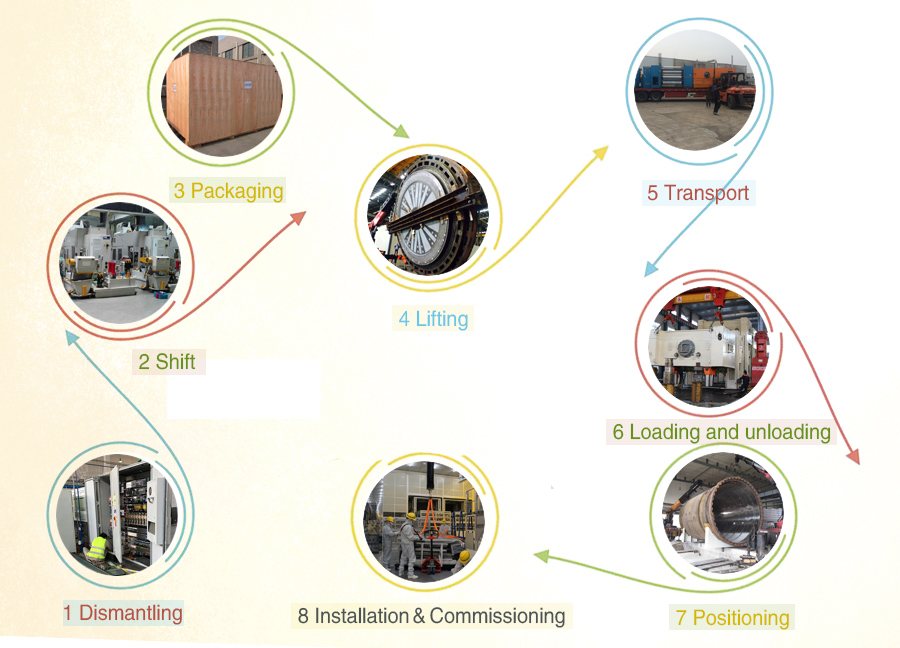 | | | |
| --- | --- | --- |
| Equipment relocation of geely plant | Electronic equipment handling | Zhoushan China relocation |